Australia Post is very proud of its emblem, which has featured the post horn symbol for almost four decades. When the Postmaster General's Department was split into two companies in 1975, Australia Post kept the same color palette and emblem design. Also checkout Woolworths Logo History.
Australia Post Logo History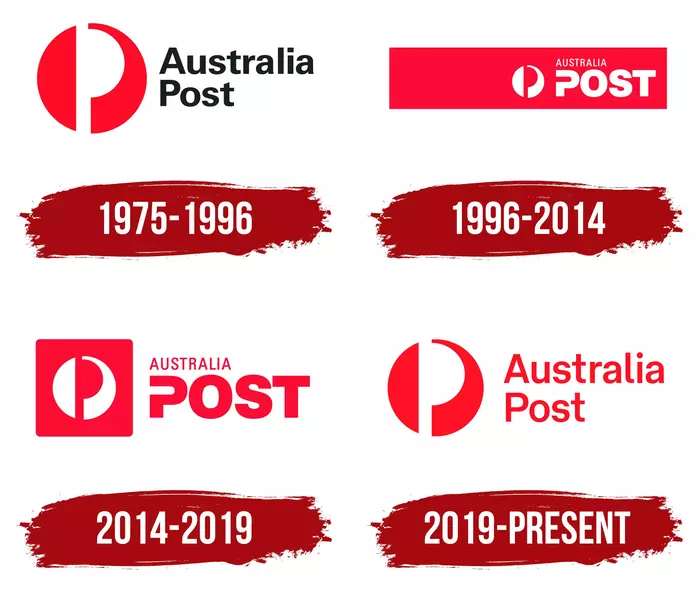 The only change was that the solid square was removed and the circle was placed on a white background. The logotype is written in title case, with both levels using a traditional sans-serif typeface for its smooth thick letters. Checked NAB Logo History.
The current Australia Post logo features the Zurich typeface family for its letters. The word "Post" is presented in a slightly bolder version of Zurich Extra Black, while the word "Australia" appears in Zurich Condensed. Prior to the current logo, the colors black, white, and red were used but now only white and red are included in the design. Also check NAB Logo History.
At Logo Design Australia, we design really eye catching and unique identity for your business, brands and websites. Visit order page and submit your logo request today!