Best Logo Design Australia: Logo Designs Australia is one of the best professional and well-respected logo design company of Australia, and in a very short span of time has made a name for themselves in the designing field because quality work, professional and timely delivery of the project are synonymous with us. It does not matter to our design team whether you have a simple or complicated requirements, you will get the result according to your needs. We are dedicated to help you achieve a professional logo which will make your business stand out from the crowd. We also guarantee that we'll keep on working until you are happy with your new logo design. We also guarantee your satisfaction as we never give up and provide unlimited revisions.
We are the top quality logo provider in Australia, cost effective branding solutions for small and start-up companies worldwide. We aim to provide the highest level of service to our customers. We strive to maintain a professional and ethical work environment that fosters creativity, teamwork and communication. We provide services in different cities like Logo Design Adelaide, Logo Design Brisbane, Logo Design Melbourne, Logo Design Perth and Logo Design Sydney.
Best Logo Design Australia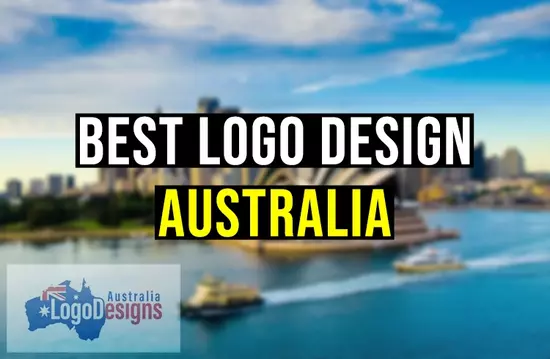 We have the complete mastery in logo design because over the years, we have designed many logo for different companies. Custom logo design is our specialty where we create best logo design Australia within a quick time period. We are thriving as a company because we are providing logo design at affordable price, and our quality is unmatched. Client satisfaction is the most important factor for us, hence revision is no deal. We have a solid infrastructure, and our designers takes every new project as a challenge, tries to set new bench mark for themselves. In fact, this passion and attitude is helping them to excel. If you are looking for an Australian based company, which can provide you custom best logo design in Australia according to your business, you are at the right place. If you want to see what our customers are saying about us, check out our testimonials.
Best Logo Designer Australia
At our company, our designers understand that exceptional design is achieved through careful analysis, collaborative idea sessions, and a deep understanding of our client's objectives. We take pride in our reputation for delivering innovative, original, and visually appealing logo designs. Our approach is to create simple yet impactful designs that are easily comprehensible.
Final Words
After all, our ultimate goal is to ensure that people can effortlessly connect with your company through your logo. We believe that a well-designed logo should be able to communicate the essence of your brand and leave a memorable impression on your target audience. With our expertise and dedication to excellence, we strive to provide logo designs that truly represent your company's vision and values.