At Logo Design Australia, we follow a step-by-step, hassle-free and easy process to satisfy your logo design requirements. Every step of our process involves highly satisfying and most exacting design and management policies. Your input is welcomed throughout to ensure that the final product speaks for your business and makes you really shine in your industry.
Business Logo Design Australia
We are committed to your full satisfaction or we'll give you your money back! The process of your business logo design involves elaborated review and revision that continues until you are 100% satisfied with your final logo. Our team focuses on delivering quality and creativity. Each project is approached like our personal project. We have the dedication, commitment and determination to take your brand to next level. If you have any question, please visit our FAQ page.
Exceptional Quality
From receiving your order specifications on the go, through devising the perfect logo identity for your business, to delivery in a matter of days, we provide the benchmark for innovation in custom logo designing. Our company provide an outstanding customer experience based entirely on our user-centered approach. If you want to see what our customers are saying about us, check out our testimonials.
Logos are crucial for any kind of business. Customers recognize the brands with logos. A well-thought logo design can effectively use a simple icon to leave a deep enough impression for the public.
No wonder, then, that logo design features so prominently in our lives. In an age where everyone must have a website to support their product, service or the company behind it, the demand for a top-class logo has never been higher.
How you position the logo should be appropriate for its intended purpose. For example, if you are designing a logo for children's toys store, it would be appropriate to use a childish font & color scheme. This would not be so appropriate for a law firm.
It is also important to state that that a logo doesn't need to show what a business sells or offers as a service. ie. Car logos don't need to show cars, computer logos don't need to show computers. The Harley Davidson logo isn't a motorcycle, nor is the Nokia logo a mobile phone. A logo is purely for identification. For further evidence of this, take the top 50 brands of the world – 94% of the logos do not describe what the company does.
Paul Rand also has a say on this topic:
Should a logo be self-explanatory? It is only by association with a product, a service, a business, or a corporation that a logo takes on any real meaning. A logo derives its meaning and usefulness from the quality of that which it symbolizes. If a company is second rate, the logo will eventually be perceived as second rate. It is foolhardy to believe that a logo will do its job immediately, before an audience has been properly conditioned.
What makes a great logo in your opinion?
Paul Rand, "the greatest living graphic designer." Though no longer alive, Rand's legend still thrives in his work and in his writings. With a body of work that includes logos for IBM, Westinghouse, ABC, UPS, and NeXT, he's still someone you should listen to.
In Design, Form, and Chaos, Rand shares "some thoughts and despair about the design of a logo."
First what is a logo? Rand says poetically:
A logo is a flag, a signature, an escutcheon, a street sign.
A logo does not sell (directly), it identifies.
A logo is rarely a description of a business.
A logo derives meaning from the quality of the thing it symbolizes, not the other way around.
A logo is less important than the product it signifies; what it represents is more important than what it looks like.
The subject matter of a logo can be almost anything.
Expert In-house Designers
We have hired highly innovative and experienced in-house graphic designers who posses a bachelor degree in design and creative arts. Unlike other logo design companies we do not outsource your orders to amateurish freelancers.
We provide services in the following cities:
Amazingly Affordable Rates
While most design agencies charge you exorbitant rates for a corporate identity, we ask modest prices with no hidden costs. We cut the hassle and the cost. Order in minutes and have your business logo designed in just a few days. If you're looking for a Cheap Logo Design Australia, we're here to help you out with throughout the process.
Exceptional Customer Support
Customer Support is a top priority for us. Get support from experienced, trained professionals who are polite and understand how to help you design the logo image you exactly require. Checkout the top 10 Commandments of Logo Design.
100% Satisfaction Guaranteed
We offer our customers 100% Satisfaction Guarantee. If, for some reason, you aren't fully satisfied with the final logo, we will refund your Full Payment with no processing costs deducted. There is NEVER any risk!
Custom Business Logo Design
Custom Business Logo Design is an extremely important factor when trying to instill trust in your product or company, with the right type of branding you can really make a difference to your sales or leads driven website. Checkout the 6 Principles Of Good Logo Design.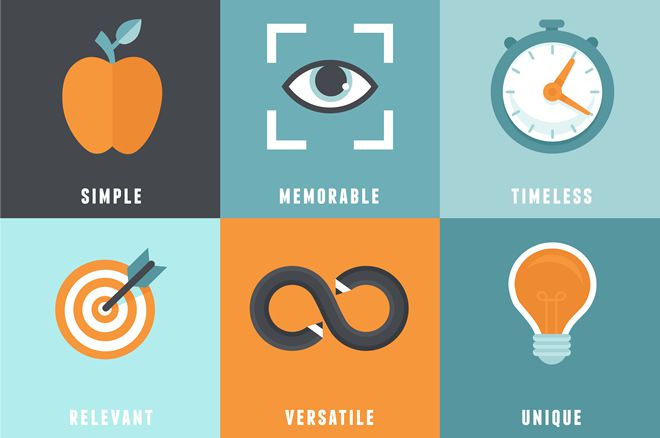 Quality Design & Affordable Prices
Our designs are of the highest quality, and at the most affordable prices we provide.
Who owns the logo?
We assign full ownership rights to you. This logo can be used on your website and other digital platforms, such as social media pages (Facebook, Twitter, Google+ etc).
Business Logo Design Guidelines
There are lots of characteristics of a business that are of great significance. Without such basics, the business is just partial and it can't be expected to achieve anything in the market among its rivals. One of such essentials is the custom logo design. The business logo design is vital as it is exclusively responsible for developing your brand identity. In fact, your business logo design is a marketing tool as well and without the logo, your products or service may not earn its value in the market.
First Guideline
Your business logo design has to be precise in presentation. If you have a complexly designed logo, you will never be known in the market as your target customers will never be able to identify the message you endeavor to convey to them. In short, you have to make your business logo design with a simple and precise presentation.
Second Guideline
Your business logo must be clearly readable to your customers if you are aiming to make a text-based business logo design. In simple words, you have to use the font that is easy on the eyes on beholder and he/she can read it easily.
Third Guideline
Colors play a vital role in making of a logo and a logo, in fact, is visible or ignorable due to its colors. You have to use the colors which represent your product or service and they must not be disturbingly shiny.
Final Thoughts
In conclusion, Logo Design Australia offers a reliable solution for businesses, brands, and new small companies seeking a professional business logo design. With our services, users can easily obtain a logo that represents their identity and enhances their website's presence.